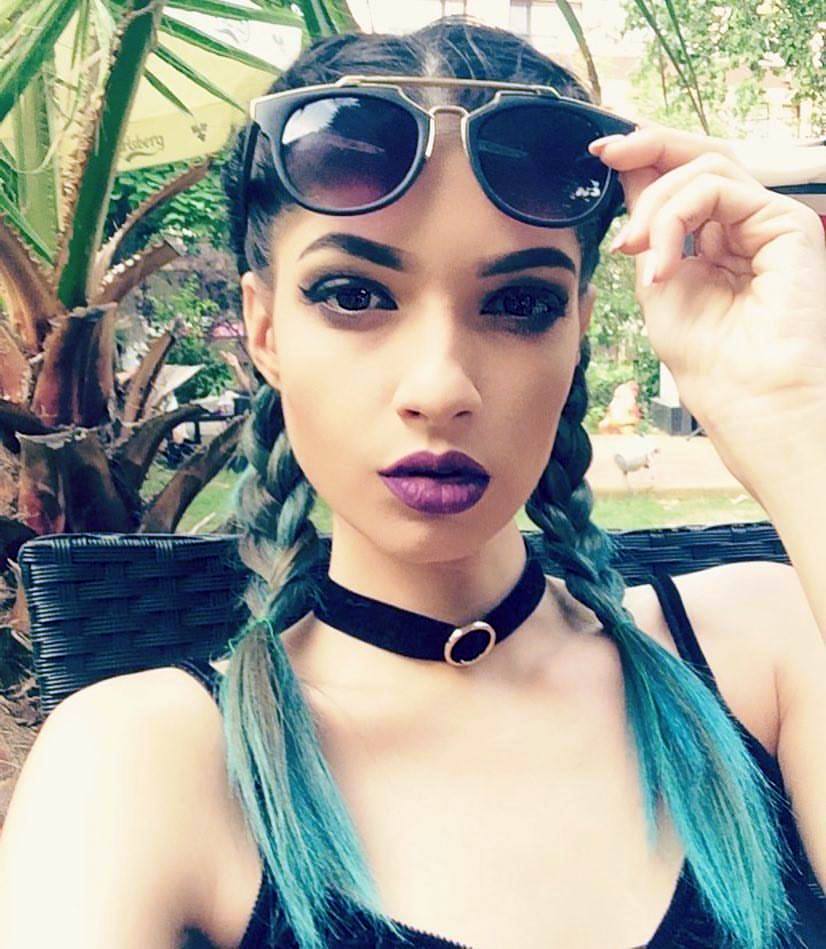 SARAH JSUN: A VERY INDIVIDUALISTIC MUSICIAN
The Romanian singer Sarah JSun is omnipresent on internet for those who want to hear and see her: 2x on FB and via twitter, Spotify and YouTube, but up to now without an own webpage. Interesting enough all in all for a wish to want to know more details about her.
Is Sarah JSun your real name or your artist name?
This is not my real name but only an artistic name. It also represents me very well, I always want to bring a little SUN in people's heart through my music and I hope they feel it.
Your songtexts, playlists and videoclips too are present on internet. Are you continuously adding to that repertoire?
Yes, I love creating new music and share it with the people that follow my activity. I will release songs as often as I can and you can find it on my Youtube Channel.
You were a Communication & Publicity student. Are you still and did it help your start as a singer?
Of course the experience in college helped me a lot. I've learned about marketing strategies, advertising campaigns, etc. All of this can be applied in the musical business.
How did you discover your musical gifts?
I loved singing since I was a child, always making little shows for the neighbors and dreaming about becoming a star. Later I started studying vocal techniques and taking this seriously. It's a part of me that needs to find expression and music really helps me.
Ever considered taking up an instrument instead?
I really love the piano and I know how to play but not as professional. I would love to have more time to study the piano and get to know it as a pro. I am sure I will accomplish this dream some time.
Did you ever go to a teacher for voicebuilding or to a musicschool?
I always do my vocal training lessons even if now I am not in a music school anymore. I was 4 years in the first music school and after I went to another private music school for another 4 years. At some point after that I felt there are some techniques I don't know as good as I wanted so I took some private lessons with a music teacher to the point where I feel I have total control over my voice. It's very important to always keep working on the voice and on my Youtube channel I made some videos with some vocal tricks for beginners.
Are you writing the texts for numbers like My place; Crazy in love; Top of the world; Addicted; Delicate girl and Your love that I found on Apple Music yourself?
I compose vocal lines, toplines and texts. I fully contribute all my songs, no exception. But "Crazy in love" is a cover song – Beyonce is the original artist. In this case, my interpretation is my contribution.
What and who are you using for accompaniment?
I work a lot with the producer and DJ – Alexander Shiva, we work very well together and that's also the case with Mircea Prusan. We make a great team. I am also open for collaborations with other composers and producers and I usually get along very well with musicians.
You seem to sing mainly in English. Are there also specific songs in Romanian from you?
I sing mainly in English because I had the chance to have my music exposed to an international public, and English language is like universal language. I also sing in Romanian language on some songs, you can find "Linistea" on Youtube.
Where do you sing? In popmusic settings, clubs, for radio and tv…?
I sing where I am invited to do so, because I love to be on stage and see people are feeling good with my music. I love to be part of big festivals because there are many artists invited and I have the chance to meet amazing musicians and artists and we are sharing the same passion. I loved to be part of NRJ Music Tour for example, along with Indila, Conor Maynard, Magic System, Oceana, Massari, etc.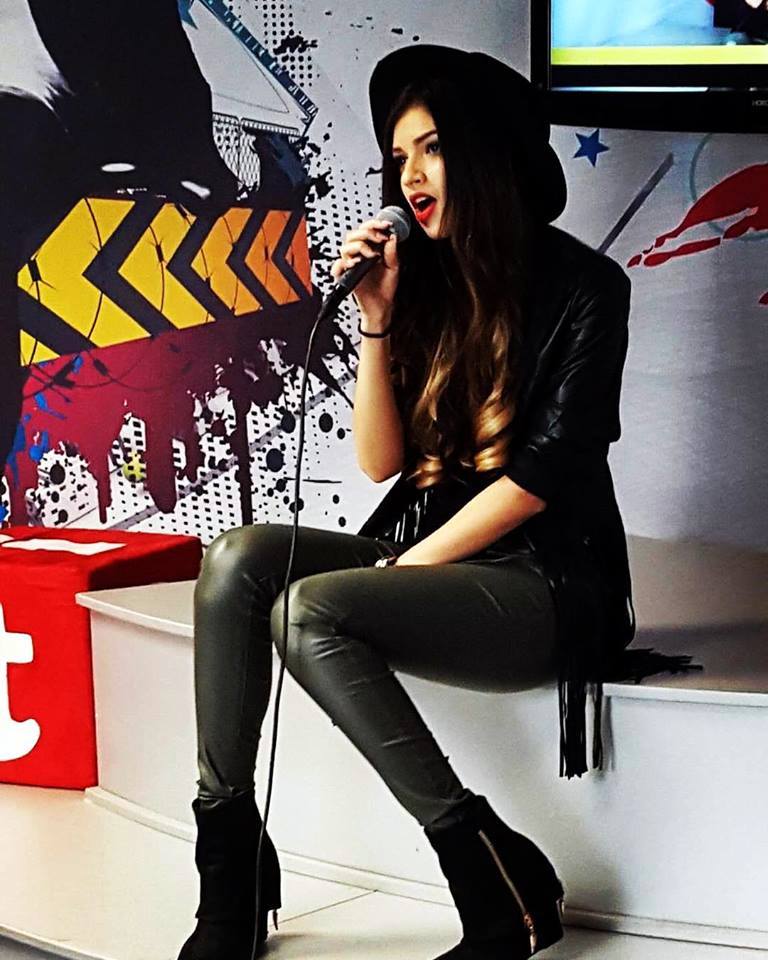 Are you payed well? Enough for a comfortable life?
That depends. There are periods and periods. If the songs are well-received, enter radio playlist and I have to go on tour, It's super. But not with all the songs I'm that lucky and when they don't reach the radio, then there are moments and periods when it's not that easy. But this motivates me to work harder, do better and make sure my songs get to the TOP.
Do you experience rivalry from other groups in your country like AVA or Avera or are you moving in a totally different circuit?
I personally don't believe is rivalry. I know how hard every artist is working to get a release done. You see, some people think it's very easy, but things are not that easy. It's not only the studio work, also the promotion, the image, the video, the way you need to put it all together, the way you create the concept, the show, the stage, rehearsals, etc. Only our passion makes us grow strong and have the power to move on sometimes. So, if I know how every artist puts every piece of his soul in the record, how can I be mean or have other feeling than appreciation and "good luck mate" thoughts?
Did you make any tours outside Romania?
I traveled in concerts to Lebanon, Turkey, Greece, Spain, Cyprus for example. Most of my songs were better received in the international music world than in the Romanian. Hope to add as many countries as I can on this list.
Are there plans to produce cd's?
In this moment digital, online stores are more popular and it's easier for us as artists to distribute our music online. I'm trying to produce a complete album, but I think I will concentrate myself foremost on digital because this is the future.
What ideals for the future do you have?
I plan to continue making music mainly because this is what I love, it makes me happy and when I see other people feel the same, I realize how important this is. Of course I concentrate to make continuously better music, to have some development and evolution and reach the success I wish for.
Tell about your song Top of the world.
It's one of my latest, made in collaboration with the Turkish DJ Cengiz Unsal and has a different sound in comparison with my other songs. I was attracted by its rhythms. The text is about courage, faith and the way people should believe in themselves. The result can be seen on YouTube.
What about some time left for sports, reading, other interests or hobbies?
I love to dance, that's why in my shows you'll see some choreographies, concept of music and dance. I love reading too and in my free time (very little) I go to gym and try to stay fit.